Adventure into Yolŋu Homeland Culture, East Arnhem Land, NT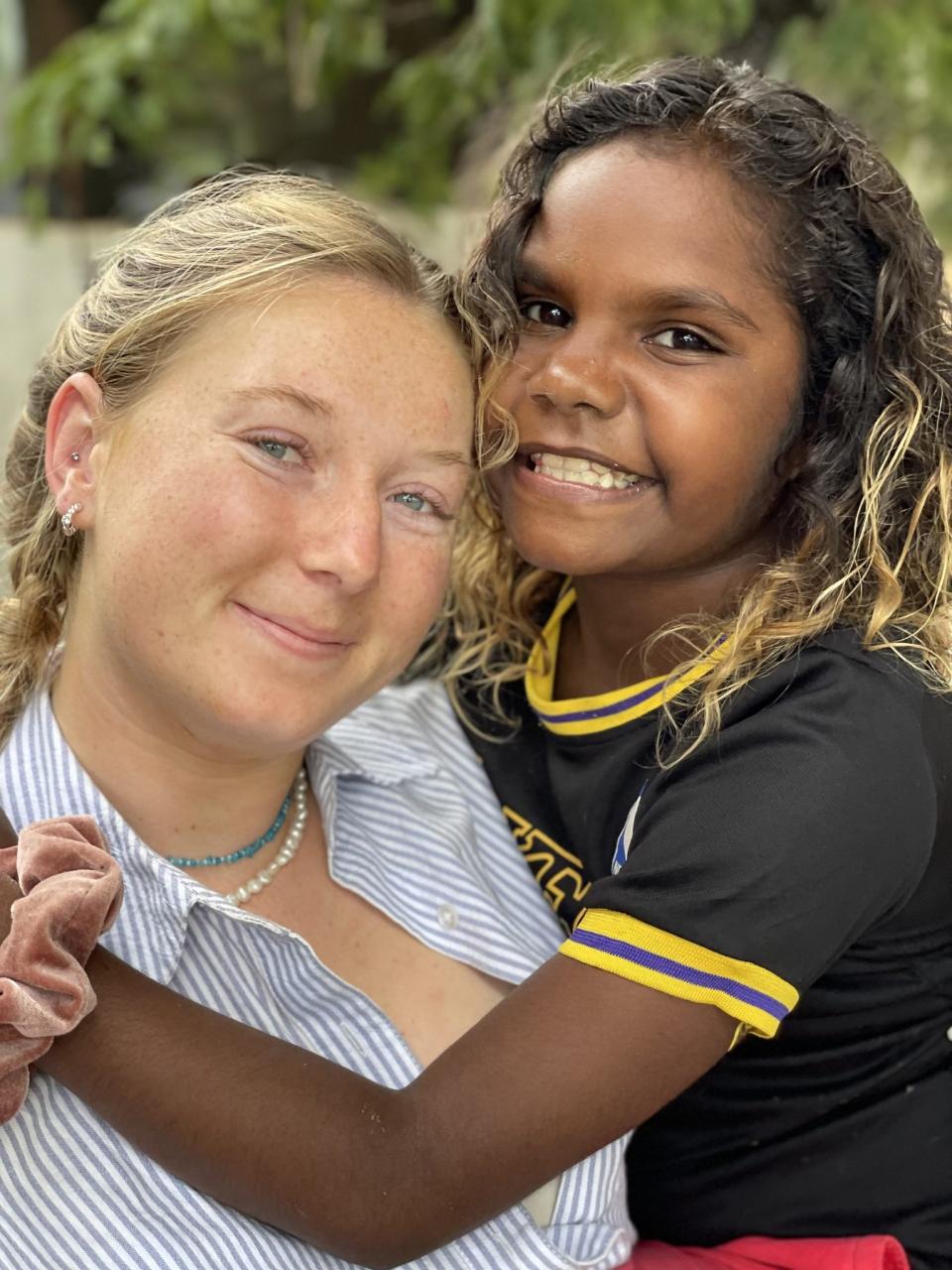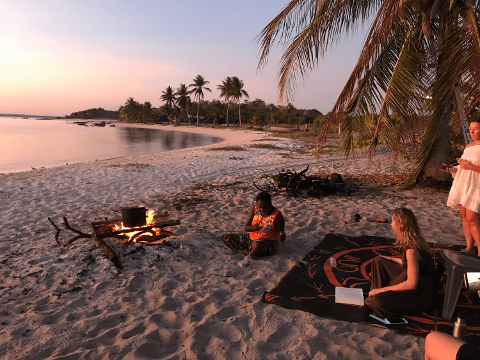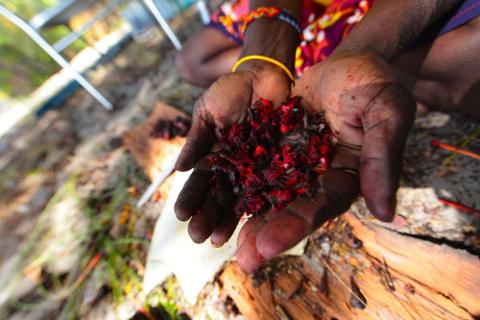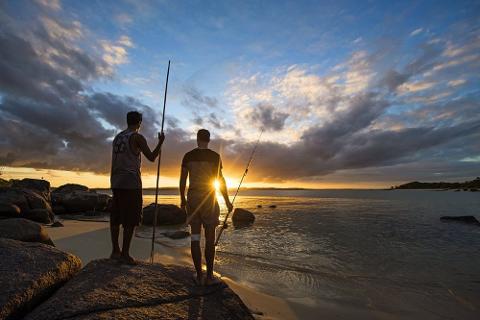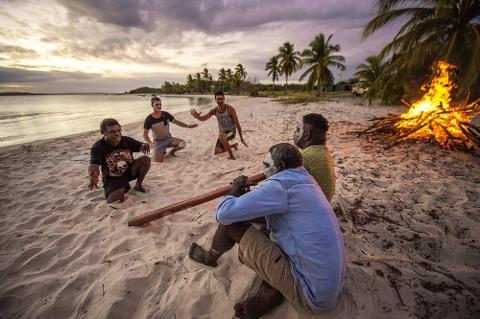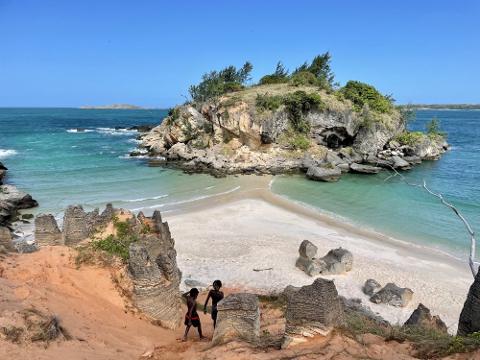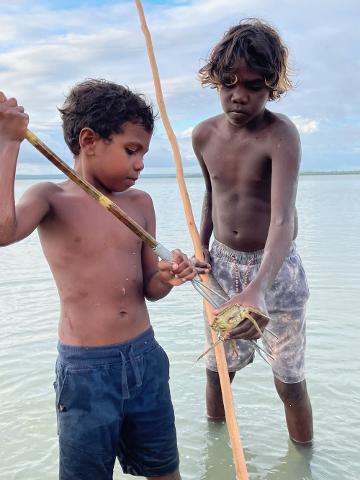 Duration: 5 Days (approx.)
Location: Arnhemland, Northern Territory
Product code: YolnuEastArnhemLand
Visit a Yolŋu Homeland, and become part of a small family community in East Arnhem Land. Share culture with the Yolngu traditional owners, walk with them, sit with them, share their stories.

This tour has all the makings of a genuine adventure in culture, visiting one of a selection of remote Yolŋu homelands. The tour is suitable for all ages, and we welcome families with children to share in this life changing experience. There will often be Yolŋu children at the homelands during tours, who love interacting with visitors of all ages. Not only will you participate in a variety of cultural programs and activities, but you will cross a diversity of incredible landscapes during the tour. This tour will give you an understanding of Yolŋu culture, and the Yolŋu peoples' connection to land and sea.
Become part of a small Yolŋu community and be made to feel like part of the family, take part in daily activities and make lasting friendships. Learn about Yolŋu kinship, traditional lore and language, both spoken and sign. Throughout your visit you will participate in any number of activities from weaving to traditional spear fishing, gathering of bush foods and medicine, to dance (Bunggul), storytelling or learning how the Yidaki (didjeridu) is made and played.
The tour provides an opportunity for Yolŋu on remote homelands to share their culture with visitors and provides an economic base for them to be able to remain on country and maintain their culture. Tourism of this kind, which is developed by Yolŋu for Yolŋu allows for multiple generations of family members to participate, and share their culture with non-Aboriginal people.
AT A GLANCE
Travel Dates
2 – 6 June 2022
28 July – 1 August 2022
(If the dates listed are not suitable, please contact our team travel@australiangeographic.com or call 0413 560 210 to enquire about alternative dates)Activity levelEasy.


(There is no strenuous activity on this tour. There may be some walking over slightly uneven ground, through the bush, and over soft sand. However, if you have a basic fitness level, and can walk for 15 minutes at a time, you should be fine)
Duration
5 days, 4 nights
Prices
From $2399 per person twin share
From $1999 per Child (4–14 yrs)
From $135 single supplement (only for the last night)
Group size

Minimum 6, maximum 14 guests
Featuring regions
East Arnhem Land, Northern Territory
Note: There are a number of Yolŋu homelands that welcome our groups so we do not guarantee a specific homeland for our tours. Itineraries and activities undertaken may also change depending on the season, tides, weather conditions and cultural matters. We are guided by what our Yolŋu hosts are undertaking at the time of our visit.
Is this trip right for you?
Our tours spend three nights and four days on a traditional Yolŋu homeland, and one night in Nhulunbuy. The locations of the homelands are remote and the facilities are basic.
Accommodation: Three nights will be spent on a Yolŋu homeland with simple, shared indoor or outdoor accommodation. Showers and toilets are shared – similar to those in a campground. You will be sharing a room, or a tent with other tour participants while you are staying on the homeland. You can however, pay a little extra to have a single room for the last night of the itinerary which is spent in Nhulunbuy. Linen and towels are provided so there is no need for you to bring your own.
Itinerary: The tour itinerary is not set in stone. The aim of the tour is to participate in the unstructured and less regimented Yolŋu daily life. Each Yolngu homeland offers a slightly different experience, and each time we visit we may be hosted by different family members. Your Yolŋu hosts will lead each day's activities, so be prepared to be flexible, and expect the unexpected. Specific activities also vary depending on the season and availability of materials.
Meals: Meals are prepared fresh each day. We cater for most dietary requirements, and we ask you about this, and any allergies, when we collect your information in preparation for each tour.
WHAT'S INCLUDED:
3 nights in basic lodge or tent accommodation with beds, fresh linen provided and all camping equipment supplied
1 night motel accommodation in Nhulunbuy at end of trip
All transport in the East Arnhem region including airport transfers (if arriving on the 1st day and departing on the last day) and ground touring
Meals included: daily breakfast, 4 x lunches, 4 x dinners
Homeland access fees, Aboriginal Recreation Area permits where necessary
Cultural experiences/activities on Yolŋu homelands
Tour leader/driver & Yolŋu guide.
COSTS DO NOT INCLUDE:
Airfares from your home port to Nhulunbuy
Transit accommodation where necessary, in either Darwin, Cairns or Nhulunbuy depending on which air route taken
Transfers to Nhulunbuy accommodation if you are arriving earlier than the first or last day of the tour
Travel insurance (which we recommend)
Tips & gratuities